Born in Holland and currently traveling between Amsterdam and Munich, Floris is playing as principal cellist in the Munich Philharmonic Orchestra.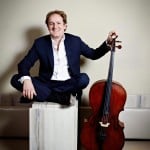 Education
Floris started cello lessons at the age of eight and studied with the renowned French cellist  Jean Decroos at the Royal Conservatory of Music in The Hague, the Netherlands, where he graduated in 1990. during his studies he followed masterclasses with the legendary cellists Heinrich Schiff and Mstislav Rostropovich.
Orchestral experience
From an early age orchestral playing has been a main passion in his musical life, at first in many youth and student orchestras, among them the European Union Youth Orchestra. Very soon after his studies at 24 years of age, he became principal cellist in the Arnhem Philharmonic Orchestra and two years later was appointed principal cellist at the  Radio Philharmonic Orchestra.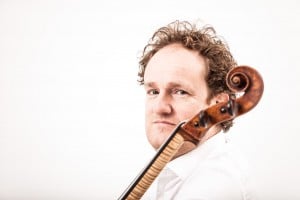 From 2001-2015 he became  principal cellist in the Rotterdam Philharmonic Orchestra and recently moved to Germany where he was appointed by the Munich Philharmonic Orchestra. He has been invited as a guest leader in many orchestras, amongst them the Royal Concertgebouw Orchestra and the London Symphony Orchestra.
During this extensive period he worked with many of the great conductors, such as Claudio Abbado, Bernard Haitink, Lorin Maazel, Sir Simon Rattle , Zubin Mehta, Yannick-Nezet-Seguin,and Valery Gergiev.
Solo & chamber music
Floris is a passionate chamber musician and played with inspiring musicians like Leonidas Kavakos, Emmanuel Ax, Christian Poltera, Phillipe Graffin and Leiv Ove Andsnes He plays in many formation among them the prize winning Ensemble Caméléon, a group of seven string players from leading Dutch & German orchestras.
As a soloist he has played with many orchestras, among them the Rotterdam Philharmonic orchestra with great conductors as Valery Gergjev and Yannick Nezet-Seguin. In the year 2022 Floris is scheduled to play "Don Quixote" with the Munich Philharmonic Orchestra.
Project Splendor
A new exciting project is Splendor Amsterdam. Floris is a founding member of a group of musicians running an inspiring new music building in the Centre of Amsterdam. Splendor is a huge success story on the Dutch music scene as an example of cultural innovation. A team of 50 top musicians based in the Netherlands helped to transform the vision of Splendor into a reality when it opened its doors in September 2013.
Run by musicians for musicians and music lovers, Splendor crowd-funded the renovation of this building for performance, rehearsal and social venue through its 1000 plus-membership base. With 8 performances per week, regular live radio broadcasts on Dutch Radio 4 and an educational foundation - Splendor Kids - providing music lessons for children of all ages in Dutch and English, Splendor is an outstanding example of a dynamic business vision in a cultural setting.
Download my CV
CV Floris Mijnders (Nederlands)
CV Floris Mijnders (English)
CV Floris Mijnders (Deutsch)